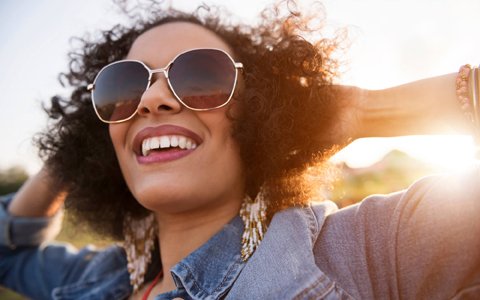 For most of us, teeth whitening is something we've definitely considered. We may look in the mirror and notice our teeth just aren't as bright or healthy-looking as we'd like them to be. If you've ever tried tooth whitening toothpastes or some other over-the-counter option, you probably know that they are underwhelming in their results.
Professional whitening treatments can give you the dramatic change you desire, and they are convenient and relatively affordable. We want you to be proud of your smile and show it off all the time. That's why we offer custom take-home whitening kits.
Take-Home Whitening Kits
You may feel like you are simply too busy to take the time for an in-office whitening. We totally understand! That's why we provide you with an alternative way to whiten your teeth. Our take-home whitening kits are fully customized to you.
First, we'll bring you in for a very brief appointment where we'll take impressions of your teeth. Then we'll create trays that fit perfectly over your teeth. Finally, we'll give you professional-strength whitening gel.
You'll leave our office with both the trays and the gel, and you can whiten your teeth whenever it is convenient for you.
Brighter Smiles Are a Phone Call Away!
If you're tired of a yellow smile that makes you look worn or old, you can change that right away! Give us a call, and let us schedule an appointment to get your teeth whitened. You'll come away looking fresher and healthier than ever.