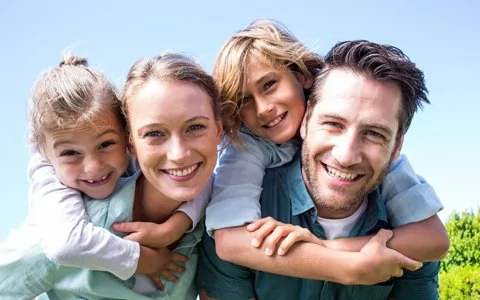 We love being a dental office that caters to your entire family. Whether it's your child's first visit or you're a senior who needs restorative care, we are here to meet your needs. Having great oral health takes a lifelong commitment, and we want to be the practice you trust when it comes to your dental health.
Preventive Care
Preventive care refers to one of the most important aspects of dentistry. This type of care is key to your overall health because untreated mouth conditions can negatively affect your entire body. We want to help you prevent as many issues as possible and ensure that you maintain great oral health throughout your life.
Regular cleanings and exams are a very basic but extremely important way to take care of your smile. In addition, we provide oral health education, teaching you the best ways to brush and floss. We will help your kids develop great habits as well, so they can have a lifetime of healthy smiles.
We also want to protect teeth from decay, which means we may place sealants or provide fluoride treatments. In addition, we'll examine your gums and tissues because gum health directly influences the well-being of your teeth. Finally, we also provide periodic oral screenings, so we can catch various diseases in the early stages.
Lifelong Care For Your Family
Following the guidelines from the American Dental Association, we recommend that children see a dentist as soon as the first tooth erupts. When your child visits us, we can help you understand how to avoid dental caries and other dental issues that young children face.
As your child grows older, we'll continue to provide support, education, and care. In the early years, we may use sealants to protect your child's teeth. We'll also provide fluoride varnishes as well as the encouragement and instruction necessary for them to develop healthy habits.
Your teen may require orthodontics, and we will watch for signs that they may be necessary. We can even recommend a great orthodontist in our area. Orthodontics can be important to helping your teen maintain a healthy smile.
For adults and seniors, we will continue to provide great preventive care with special emphasis on gum health, continued hygiene visits, and oral screenings. We want to help maintain your oral health, so you can enjoy your life!
Let Us Help Your Family Stay Healthy!
When it comes to a healthy smile, preventive care is key. Dr Lindsay and our team are excited to provide this care to you and your entire family. Through every stage of life we will be here for you, offering effective solutions to your oral health issues.
Call our office
to get excellent care for your entire family!