Dental Solutions
We advocate for your oral health and offer real solutions for your dental health issues. From small restorations like filling cavities to a total mouth rehabilitation, we have the technology and experience to craft a customized solution for you.
Tooth-Colored Fillings
In the past amalgam (metal) fillings were the only option for filling a dental cavity. The downside to amalgam fillings is that they are noticeable, and they actually don't work well to prevent future decay. These fillings often contain up to 50% mercury as well, which some patients find concerning.
Modern technology means that we're able to provide you better care with better materials. We're able to more precisely and thoroughly remove decay from your teeth. We can then restore them with tooth-colored fillings. These fillings are metal-free and will beautifully match the color of your teeth.
Crowns
The part of your tooth that others can see is called the crown. Your crown is covered in enamel and protects a pulp chamber. When this enamel is damaged by decay or injury, your tooth is vulnerable to infection. We can replace the crown to maintain the protection your mouth needs.
If your tooth is already infected, we can still help protect your mouth, depending on the severity of the infection.
When your tooth becomes infected, the infection sometimes works its way to the root of your tooth. Because of the damage that then occurs, we'll need to clean out the root and then cap your tooth with a dental crown. The crown protects your tooth from further decay or infection.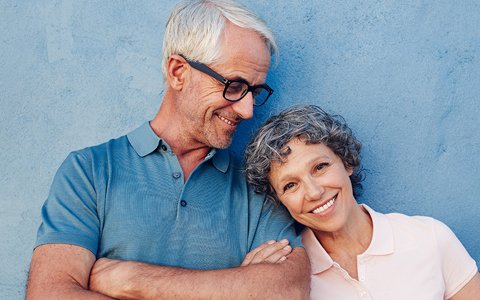 We're proud to offer same-day crowns at our office, which means you'll be able to have your tooth fully restored in one visit. We'll make sure the crown fits snugly, matches your natural teeth, and is a comfortable addition to your smile.
Bridges
For those who have already lost teeth due to decay, gum disease, or injury, we can help! A dental bridge is a restoration that comfortably and permanently takes the place of your missing tooth or teeth.
Dentures
Modern dentures are a vast improvement over dentures of the past. We can craft dentures for you that will feel secure and restore your ability to eat, chew, and speak. Not to mention the confidence and excitement you'll feel when you show off your new, beautiful smile.
A Healthy Smile, A Confident You!
Besides the restorations mentioned above, we also offer dental implants and perform root canals and extractions. We want you to know that you can turn to us for all your restorative dentistry needs.
For questions about our services or procedures, please call today. We would be happy to schedule a consultation with you!