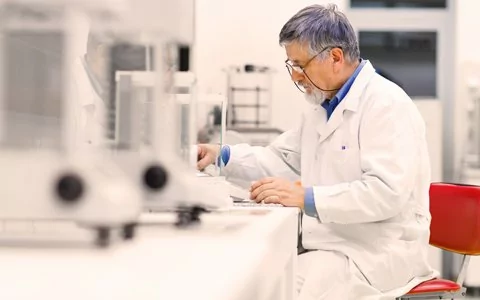 Because we want your dental experience to be effective, comfortable, and convenient, we are committed to using the latest in dental technology. These state-of-the-art technologies give us a greater degree of precision, allow us to detect potential diseases at an earlier stage, and help us create beautiful, custom-crafted restorations. Visit our office for advanced dental care!
CEREC Same-Day Crowns
CEREC (Chairside Economical Restoration of Esthetic Ceramics) is a technology that uses computer-assisted programs and technologies to help us create beautiful restorations in just one day.
Three-dimensional photography and CAD/CAM technology are utilized to get a detailed picture of your mouth. We then create crowns and other restorations that will fit you perfectly and give you a beautiful new smile.
The best part about CEREC is that we can restore function to your teeth in just one visit! That means you'll walk away from our office with a stunning new restoration and a renewed ability to eat, chew, and speak.
Digital Radiographs
Dentists have used X-ray machines for many years in order to get a good look at your teeth and the structures that support them. Because of X-rays, we can detect infections or other oral health issues in the mouth.
We use digital radiography. This technology allows us to take pictures of your teeth while using far less radiation. These x-rays are safer and more effective. The images we receive are much more detailed, which allows us to make a better diagnosis and create a more effective treatment plan.
IntraOral Cameras
Intraoral cameras are similar to very small digital cameras. They are used to take pictures of difficult-to-view areas in your mouth. These highly accurate images allow us to find the hidden dangers in your mouth, so we can treat your health issues effectively.
Intraoral cameras also allow us to show you visually exactly what's going on inside your mouth. We can display the pictures we take on the computer screen beside the dentist chair. You'll see for yourself what we are seeing and understand better why we are recommending certain procedures.
Experience Advanced Dentistry at Our Office!
If convenience, comfort, and the best care possible are important to you, please give us a call. We're proud to offer you the latest in dental technology and all the benefits it has to offer.