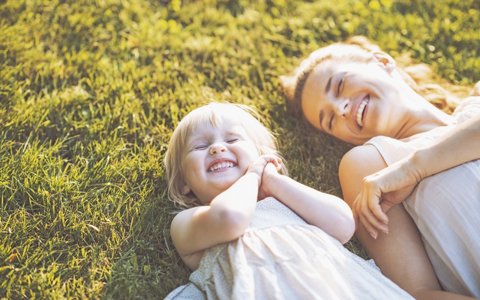 Did you know that the American Academy of Pediatric Dentistry recommends that your child visit the dentist by the time they are one year old? Early dental visits can help prevent cavities and get your child accustomed to visiting the dentist.
Our team is dedicated to maintaining a warm, welcoming office that is friendly to both kids and adults. Dr. Lindsay has a special concern for her youngest patients. She wants them to enjoy coming to the dentist and learning about healthy oral habits.
Our Commitment To You
We've trained our staff to make sure that each child gets the attention and care they deserve. Our office is designed with the needs of these little patients in mind.
We will take the time to educate you and your children in the best techniques for brushing and flossing. We'll also take the time to teach your children exactly why these good habits are so important.
We understand how kids can often feel anxiety about confronting new or strange situations. We make it a priority to help your child feel comfortable when they come to visit us, especially on that crucial first visit.
Treating The Needs of Children
We are skilled in treating children's dental health issues from teething in infancy to the growing pains that occur during adolescence.
If you're worried about some habits your child may have picked up, we are here to advise and help. We can address issues such as using a pacifier, thumbsucking, and bottle feeding, so you understand how these behaviors affect your child's teeth.
If your child's baby teeth develop cavities, we can take care of the cavities and work to prevent future dental caries.
A Kid-Friendly Environment
The design of our office is also kid-friendly with decor that will delight them and draw their attention away from what's going on in the dentist chair. For kids, we use smaller tools, and we have fun games, prizes, and other distractions.
We'll talk to your child as we work and find the best ways to calm their fears, whether it's explaining to them what is happening, answering their questions, or talking to them about unrelated subjects to distract them from the dental process.
Bring Your Child to Our Office for Excellent Dental Care!
If your child needs to visit the dentist, please call today. We would love to be the ones to help!