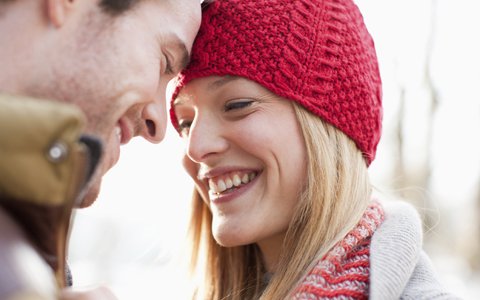 We love to see you get excited about your brand new smile. One of the ways we can transform your smile is through the use of dental veneers. Dental veneers have been called 'instant orthodontics' because they provide a relatively simple way to revamp your smile.
We can use veneers to cover a host of irregularities, including chipped or cracked teeth, discoloration or stains on teeth, and even teeth that are set too far apart. Additionally, veneers can be used to change the length or size of your teeth. A veneer can even make a crooked tooth look straighter!
Rather than choose a more complicated and costly approach to changing your smile, veneers offer a way to fix small, individual problems that may detract from your grin. Many patients don't need an entire smile makeover. Really, what these patients need is a few small changes that can give them the smiles they've always wanted.
What Are Dental Veneers?
Veneers are very thin pieces of porcelain that we bond directly to your teeth. Each veneer is crafted to fit your tooth and to blend with your smile. Though they are thin and unnoticeable, veneers are also very durable and can last for years.
Receiving Your Dental Veneers
Once we've determined you are a good candidate for dental veneers, we'll carefully plan how to use veneers to enhance your smile. We'll take into account your smile goals and use digital x-rays of your mouth to make sure we get them exactly right.
After the plans are in place, we'll prepare your teeth to receive the veneers. The veneers are crafted in a lab and are unique to you. We'll take a good look at the veneers to make sure they fit your teeth and blend in with the rest of your smile.
Once we know the veneers are a match, we'll carefully bond them to your teeth. The veneers are firmly attached and should last for years if you take good care of them. Remember that you should never use your teeth to pry things open. This could damage the veneers as well as the teeth themselves.
Call Today for a Dazzling Smile!
If you've been wanting to make a few minor changes to your smile, veneers could be the perfect option for you. Give us a call, and we can get you in for a consultation.